Last Monday Belmayne ETSS played a league match in the last 16 with unfortunate results.
Belmayne ETSS boys football team lost 5-1 in its most recent match, while not the result that some were hoping for, we can assure you that 100% was given by all players who participated in the match.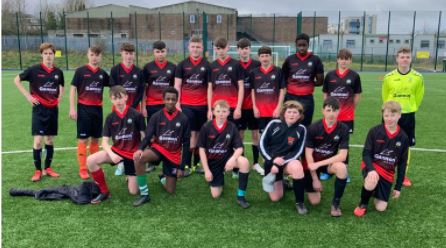 Shout out to Jack Winkless for scoring the Penalty and overall outstanding performance. Some complaints about foul play but through the whole match the boys did not show a glimmer of surrender. With this enthusiasm we are sure that the boys will do phenomenally in future league games.