Our board of management consist of the following members:
Kristina Ryan – Chairperson
Derek West – Patron Nominee
Rosa Devine – Teacher Representative
Dermot O'Brien – Teacher Representative
Adrian Skehill – Parent Representative
Karina Malone – Parent Representative
Karl Lawless- Community Representative
Emma Gallagher – Community Representative
Katya Reynolds – Student Member
Miguel Da Soares Conceicao – Student Member
Ashling Kenevey – secretary to the board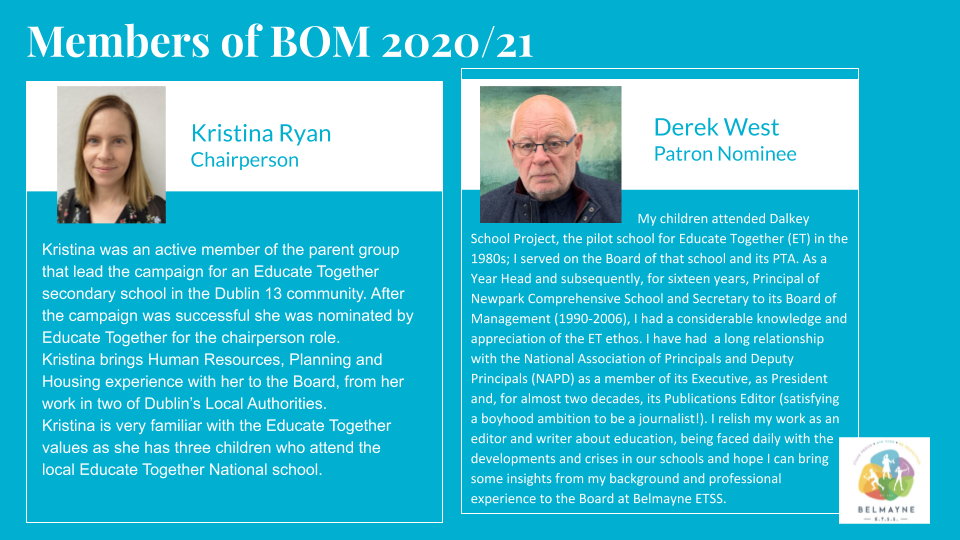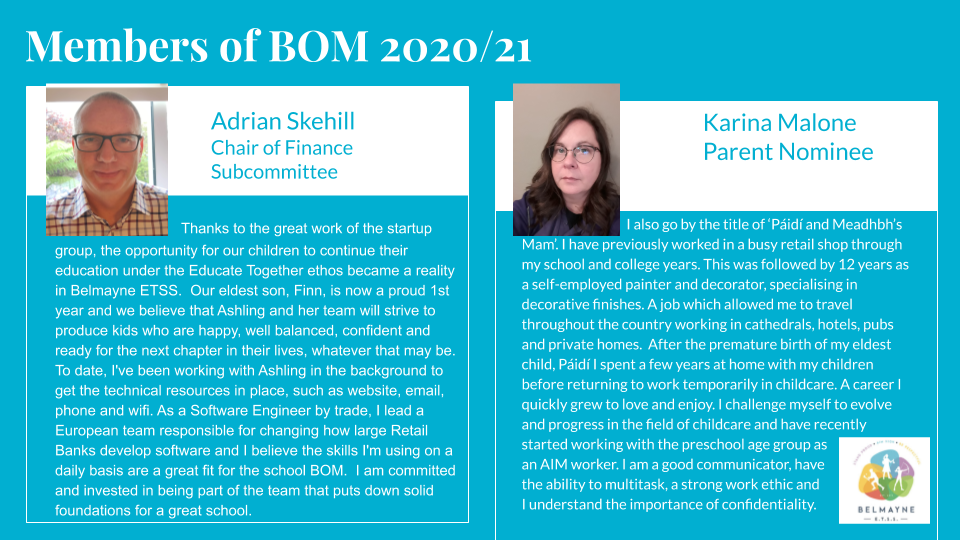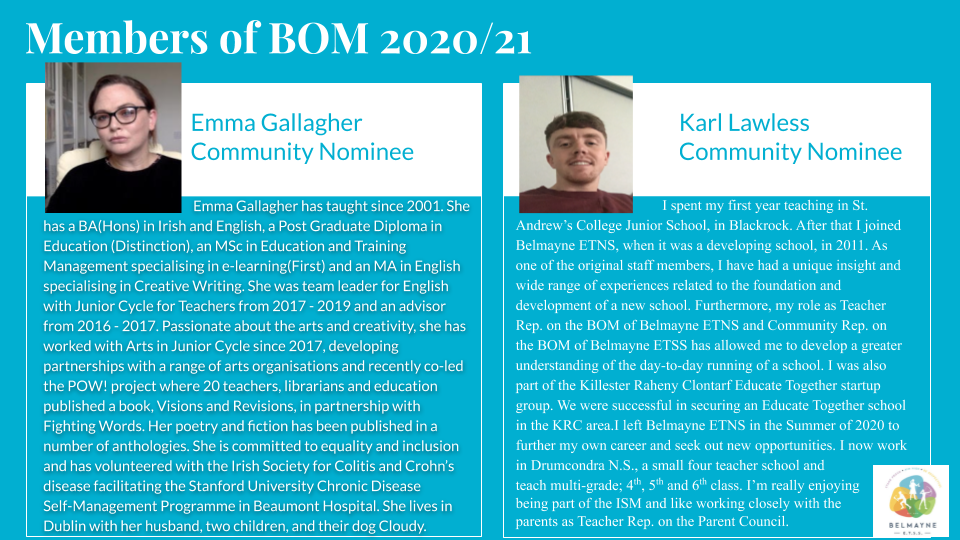 The term of office on the board is 3 years. Members of the outgoing board are eligible for re-nomination or re-election. Students will attend BOM meetings.
Please click below to access the reports from the BOM meetings: