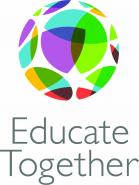 Mission Statement
We are dedicated to providing a co-educational, multi-denominational, inclusive, democratically run school where students and parents have a voice. We will maintain a positive, progressive learning environment where every student will reach their potential and be encouraged to open their minds and become life-long learners. The school will strive to create a safe, happy space where friendships are nurtured and leadership skills developed. The school will be built on the foundations of respect, equality and a culture of care.
Droichead School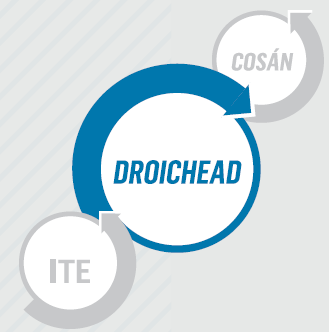 Belmayne ETSS is delighted to announce that we are a Droichead school.  The Droichead process is an integrated professional induction framework for newly qualified teachers (NQTs).  The main objective of the Droichead process is to support the professional learning of the NQTs during the induction phase, thus laying the foundations for subsequent professional growth and learning for the next phase of their career.
We have a full trained Professional Support Team, who mentor NQTs through the Droichead process. We look forward to working with NQTs to enrich our school culture. For more information, please visit the NIPT website. www.teacherinduction.ie
History of the School
A start up group of parents started a campaign in 2015 for an Educate Together Secondary School in the Dublin 13 area. On the 13th April 2018, the Minister for Education and Skills, Richard Bruton announced that a 1000 pupil secondary school for Dublin 13 would open in 2019. On 31 October 2018, Educate Together was awarded patronage of this new Secondary School. Now there are 17 Educate Together Secondary Schools in the country. Below are some images of the campaign trail. Together, we can achieve.