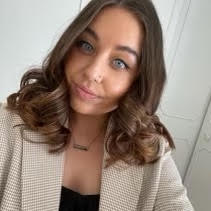 Hannah is an English and History teacher with a B.A. in English and History from University College Dublin. Hannah completed her Professional Masters of Education (P.M.E.) in Hibernia College and she currently teaches English, History and Ethical Education.
Hannah's passion for creating an inclusive classroom environment led to her focusing her dissertation research on effective and inclusive teaching methods in the Post-Primary classroom. Hannah plans to enhance and further her knowledge on the topic in the future.
Hannah's priority is creating an inclusive environment for every student and encouraging them to use their student voice. Hannah's aim at Belmayne E.T.S.S. is to promote student well-being and student voice through the Student Council.
Hannah's a keen traveller and travelled to America twice to work in a summer camp where she taught young girls how to swim. Outside of school, Hannah spends her time outdoors finding new hiking trails and travelling to new countries to snowboard.